Product Overview
Stand-alone load monitors to comprehensive packages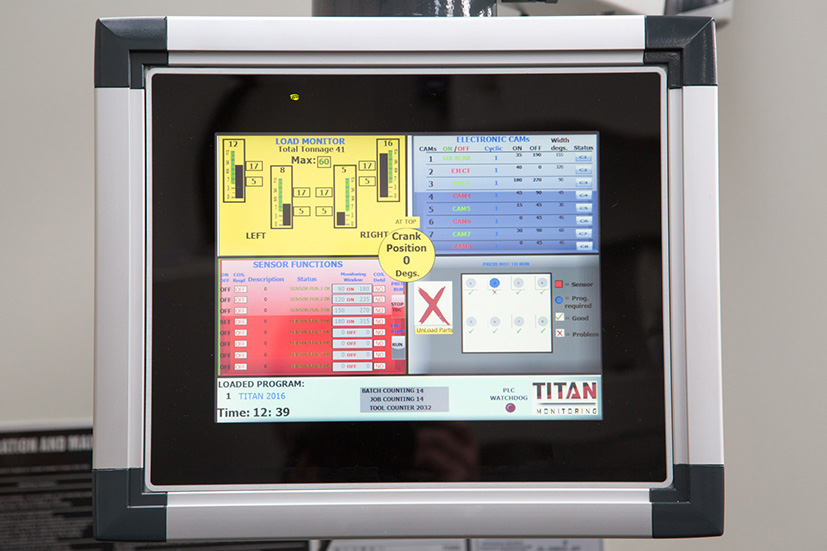 Titan can offer a full range of load monitoring solutions, from stand-alone load monitors to comprehensive packages that can be individually designed and configured to suit your specific requirements.
Our innovative products can help you to achieve optimum performance from your press - immediate diagnosis of load faults ensures greater accuracy when producing components, resulting in less scrap parts and downtime and making sure that your press is operating at the desired tonnage reduces maintenance costs and prolongs the life of both tool and press.
Accurate load information also allows offset loads to be correctly balanced, meaning the press and die will operate more efficiently and again, maintenance will be reduced.